Calming white-sandy beaches, crystal clear turquoise water, rich and lush inland rainforest, cascading waterfalls and its seas filled with a well-diverse marine life. It is the perfect island for scuba divers and snorkellers. Home to seven villages and located 30 kilometres off the east coast of Malaysia, Tioman is a large island offering plenty of space for water and leisure activities, not only to active travellers around the world but to those who prefer to unwind, relax and take a break from big city demands.
Geographically speaking, Kampung Tekek is rather central with land connections to other villages. However, this is the only place on the island with a solid phone line connection. It is also the largest settlement on the island and the only place that has an ATM. In other words, if you're serious about going on a hiatus from the internet world, Tioman island is probably the right choice.
While all of these wonderful things about Tioman is wildly available online, I'd like to point out that the one thing you should never do in Tioman Island, is stay in Tunamaya Beach & Spa Resort. I'm not one who say things like this often but people must know.
On that note, take my advice with a grain of salt because other people may have different experiences on this island and that they are most certainly not the same with mine. BE WARNED: what I'm about to say will impact your decision, should you decide to go to Tioman island one day.
Here's What I Wish I Knew and Should Have Done
1. One way in, one way out
Tunamaya is located at the south of Pulau Tioman, slightly near Kampung Mukut and is facing the vast South China Sea. Keep in mind that your journey from Kuala Lumpur (if you take a bus) will be a long one. In addition to a 4-hour bus ride, you'll have to take a 2-hour ferry ride from Mersing Jetty to reach Kampung Genting, AND an extra 30-minute boat ride to Tunamaya Beach & Spa Resort.
This wouldn't have happened if we were to stay at Kampung Tekek.
Wait for it…
There is only one way in AND one way out of Tunamaya Beach & Spa Resort. The only transportation available is by the resort's boat. A one way 30-minute ride to the nearest village is RM150 per person. We were not aware of this when we booked the room and this piece of information is not exactly visible online and is rightfully the most important.
Ok, that's probably on us for not digging deep into this, but now you know.
2. Food and snack options will be limited
Given that there was only one way in and one way out, your food options are pretty much scarce. The only menu we had was the resort's menu, which threw us off for a bit due to their considerably high price. What about snacks? Hear me out. We had to get them during our snorkelling excursion which lucky for us, included a Free & Easy at Kampung Tekek. THE one and only opportunity for the duration of our stay to get snacks for the rest of our stay. 4 days and 3 nights to be exact.
As for breakfast, Tunamaya do not offer a continental or a buffet-style breakfast. Your breakfast options will be from the same menu.
I'd like to point out that the resort gifted us two 8-piece pizzas for the price of one on our last night. I believe this little gesture was a result of us asking them if there was any dish on the menu we could order that had a portion size for two. We almost felt like a bunch of kids with no money. Obviously there were none so we went for one 8-piece pizza to share but ended up receiving 2 sets for a lower price.
So for that, I'm forever thankful and I look forward to the resort improving everything I'm about to say next.
3. Wifi connection is non-existent
Debbie and I have already made up our minds about NOT working on the island and for that reason, it didn't bother me so much that the WIFI connection isn't strong, but Debbie however, needed the WIFI for calls with family members. That itself was a disappointment and the resort did not uphold their promises. Debbie ended up sitting at the lobby just to get connected for some face time with her family.
At Tunamaya, the only area with WIFI connection is their lobby; which wasn't excellent. You'll most likely only get 2 to 3 bars at most. Also DO NOT give in to Tunamaya's false advertising (on Agoda.com) that all rooms have Free WIFI, because THERE REALLY IS NONE. There's an additional cost of RM 14 for an internet bandwidth of 1mbp per night. Not nearly enough for a video call or for a movie streaming. The price just didn't match. Mind you, there is no guarantee of a strong connection even if you pay for WIFI.
I absolutely understand that perhaps guests were meant to enjoy the island and stay disconnected but that is not a good enough reason to impose a fee and it certainly isn't ethical on the resort's part to falsely advertise "FREE WIFI in all rooms".
Instead advertise it for what it is.
4. Read Google reviews (and learn to trust them), moderately
I shall openly admit that I'm one of those people who, instead of reading just the good reviews or just the bad ones, I read all good and bad, then draw my conclusions by weighing how many good reviews vs how many bad ones are presented. Even if the bad reviews are significant but the good reviews outweigh the bad, I will proceed with the purchase.
Let me tell you, first and foremost. Bad reviews only mean bad experience to the person writing it and not to the masses, or myself. At the end of the day your experience, whether good or bad, is partly influenced by your personal preference for that particular time and day. In most instances, I end up having a perfectly good experience after trusting my calculated decision. Unfortunately, this isn't one of them.
5. Stay at Swiss Cottage Tioman
Two days prior to reaching Tioman, I learned that two of my friends were already on the island. They were there for a Yoga retreat at Swiss Cottage Tioman. According to Google reviews, Swiss Cottage is known for its cosy, clean and spacious yet adorable chalets made of wooden structures with joyful cats loitering around. It's also a diver's go-to accommodation on Tioman.
The laid-back vibe is a combination of its lush tropical jungle surrounding and the ocean breeze. Not forgetting, Swiss Cottage Tioman is located in Kampung Tekek and is only a 7-minute walk from Tekek Marina.
Besides diving, snorkelling and yoga, Kampung Tekek offer trails to hike, and the kampung plus the island, is free for you to explore by bicycle. The rental is also affordable, at only RM 25 for one day.
Despite these setbacks, Debbie and I manage to enjoy ourselves as much as we can. It wasn't the worst retreat away from our hectic lives in Kuala Lumpur but it certainly wasn't the best either. We just wished we had more food options and the chance to get to know the island on bicycle a bit more.
Have you been to Tioman? If you have, let me know in the comment box below. I'd love to here your experience on the island.
---
Next Read
---
Find Hotel Deals In Tioman!
---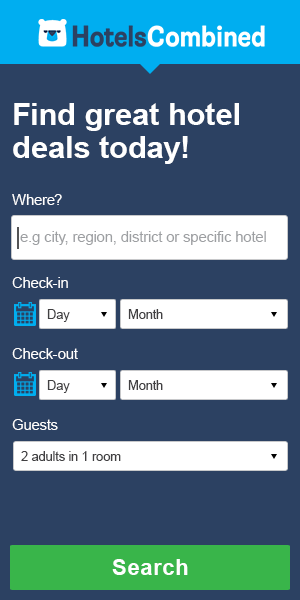 Join me on Instagram for more travel moments