Looking to kill time in Sydney for a day? Or to sample Aussie's urban coastline at it's finest? Coogee to Bondi is a two-hour walk with stunning views, beaches, cliffs, bays, rock pools, and parks. This guide will show you how to spend a day (or even longer) in Sydney and where to eat – perfect Aussie day trip!
Why Coogee to Bondi?
Sydney is one of Australia's busiest cities. There's no denying that it can get overcrowded and to a certain extent — can be very tiring. As much as I try to avoid crowded places, the coastal walk from Coogee to Bondi is the most convenient and a little closer to nature.
I had less than 24-hours in Sydney, so it's nice to know I can squeeze in a day-walk without actually going too far. And quite frankly, it's one of the nicest urban walks I've had.
If you haven't already been to Sydney, the Coogee to Bondi Walk is a popular 6km walk along Sydney's eastern coast, soaking in the Pacific Ocean and much of the eastern suburbs of Sydney. You're never going to be short of an Instagram worthy snap along this walk.
Getting there was not hard. My cousin and I were from Kensington, so we took a bus to Arden Street bus stop and started walking from there. Truthfully, if you plan to get here during summer, driving is probably not a good idea. It's hugely popular and parking won't be easy.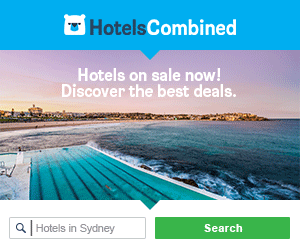 Where do I start the Coastal Walk?
I've mapped out the route showing the walk in its entirety, including the major stops so you have a better idea. I started the walk from point A. That's where Coogee Beach is.
Hanging out on (rocky-sandy) beaches.
Venturing the coastal walk on a hot summer Saturday, beaches were undeniably busy, full of visiting families, group of friends and many fleeing Aussies or perhaps even people from all over the world. And yet the crowd wasn't obtrusive — they were just hanging out and killing time.
Even when the crowd gets a bit too much for you, there's no need for despair. If you keep walking the coastline, you'll eventually find beaches that are less crowded and a little more peaceful. A specific stop I personally love is Gordons Bay. It's tucked, secluded pocket-sized beach is lined with racks of boats from the local fishing club bringing out a reminiscent of an old charming European fishing village.
This hidden oasis has a path where you can stroll deep into the gully, and raised boardwalks protect the fauna while a small wetland area is fed by the natural spring.
Let the UV Rays enhance your photography skills
The coastal walk is unsurprisingly bustling, but I found it to be fabulously photogenic.
The rocky jagged cliffs are some of the best natural captures along the way. This is where you enhance your photography skills. I'd like to think that I have mad photography finesse, but I reckon it's my camera that's doing most of the work. All I did was point, focus and press the red button on my iPhone screen.
While I was in Sydney, the scorching summer heat was not the friendliest. Since the 1970's, Australia experiences high levels of ultraviolet rays, which can result in severe skin damage. The ozone layers were severely thinned due to a consequence of the heavy use of ozone-depleting substances.
Ok, what does that have to do with photography? Quite frankly, the UV ray is not the friendliest to our skin (I now have a crisp caramel skin tone) but I can say, with authority, that it can make your pictures look pretty awesome — even when you feel like you've snapped the worst photo.
Take a historic cemetery walk
A sea of spectacular monuments and structure becomes a garden-esque resting ground for many influential significant men and women who helped shaped Sydney, NSW, and Australia in the international arena.
I truly enjoyed my walk through Waverly. Spookishly weird as it may sound, it was quite the scenic stroll. It's where the dead are buried in these plots since the 1800s. This cemetery spans about 16 hectares so you can imagine how many interments and memorials have taken place here.
"Glamarama" and "Pavlova" rocks
Tamarama is known as Glamarama because that's where beautiful people hang out.
I'd like to think that every human being born in this world is beautiful. So if you're feeling beautiful, you can stop at Tamarama. It has an 80-meter shoreline, with brown hues of rock pools to dip in, and vivid tones of foamy sea waves crashing into the rocks. Currents are strong here, you might want to take note of that.
I didn't have time to feel beautiful (I was actually feeling hungry), so I took pictures of the glamorous people on the rocks instead.
After a long walk, we arrived at Bondi beach. We walked through a pathway of wind-sculptured sandstone rock formation. I honestly think it looks more like a huge Pavlova. Yumm!
Savour Bondi Surf Seafood's fish & chips with an ocean view
There's something so terribly depressing about anyone eating a soggy and bleakly battered cod in a restaurant set up, in a mall designed to look like you're enjoying your fish by the sea.
In order to lose yourself in a paper-wrapped fish and chips (with mushy peas, if you're feeling it) should be enjoyed with an ocean view, with the sea breeze in your face and white sand under your bum.
Add a bottle of chocolate milk in the mix. Ok, well the chocolate milk is only my preference. It was a long walk. My body told me I needed chocolate milk to replenish.
Given that there were plenty of fish and chips place at Bondi Beach, my cousin recommended Bondi Surf Seafood and now I'm recommending it to you. But hey, don't take my word for it, you might have a different view when you actually get there because you would actually have a variety of fish and chips place to choose from.
This place is worth the visit, just because of it's glorious juicy grilled octopus. The fish was cooked amazingly well and you can feel it melt in your mouth. — The queues at this place are a testament to it being a favorite and it doesn't actually take too long. It moves fast, and that's pleasing to know.
That was how I spent my day in Sydney. If you were wondering whether we walked back to Coogee, the answer is no. We took a bus from Campbell Parade bus stop (opposite Bondi Surf Seafood) to Sydney Harbour instead. That took us about 1 hour and 30 minutes.
If you like this post then, you'll definitely want to read How To Actually Road Trip Without A Hitch In Australia.
This post contains affiliate links where I will receive a small commission for any purchases made through the link. This article is not intended to and does not provide professional advice, opinion, treatment, or services to you or to any other individual. Throughout this article yasminuurya.co provides general information for educational purposes only. It is not a professional advice and it cannot be held liable or accountable for any buying decisions you make after reading this article.